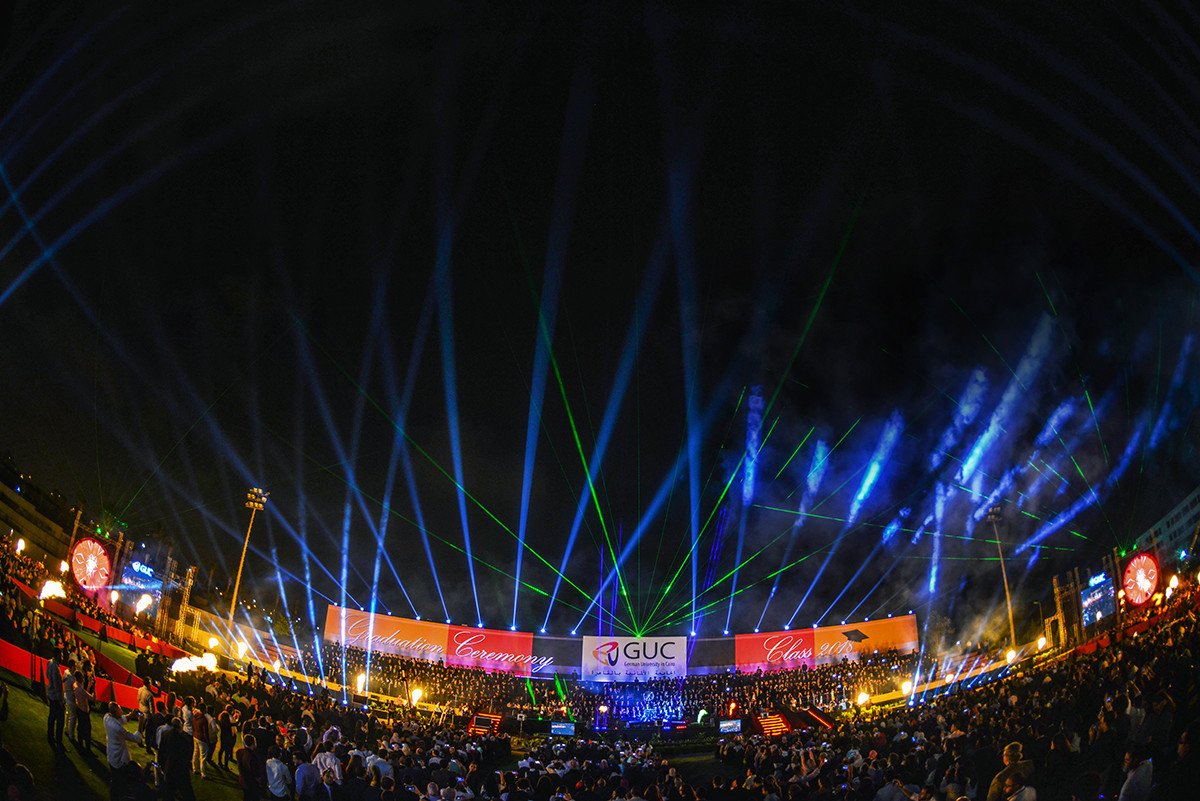 GUC Graduation Ceremony 2018
GUC Graduation Ceremony 2018
corporate events · corporate · GUC · Graduation Party · German University in Cairo · Ceremony · Graduation · fireworks · graduation
Learn More
Graduation day is a special day in the life, it makes you feel proud of yourself.
It was the most important chapter of your life and the result of four/five years journey.
on this day you feel happy of seeing friends after longtime and sadness of realizing the fact that there is no more college days in your life.
And on the occasion of the last day of graduation, we need to say that it is not possible without the support of your parents, teachers and friends so you can take the opportunity and tell them "THANK YOU"
At the end we hope that we gave you a such beautiful memories to carry over the years.
See you next year